The Caller:
(Scary) Mary Howells

- Mary likes to make sure that

Phoenix

gives everyone a good night out and if dancers go wrong occasionally, well, that's all part of the fun
On Melodeon:
Nigel Howells -

Mary's husband Nigel plays melodeon. He has a wide musical taste from classical and early music to Def Leppard (with a particular penchant for Status Quo)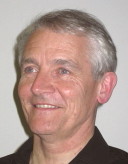 On Electric Guitar:
Alasdair (Ali) Brown

- joined

Phoenix

in 2010 and adds a blusier, rockier edge to the

Phoenix

sound. He has a love of guitars and associated gadgetry - if you hear strange atmospheric noises at one our gigs, he's probably found a new toy on e-Bay or just listened to a new album from Joe Bonamassa.
On Electric Bass:
Nigel (Doc) Skinner

- Nigel comes from a classical background having placed 'cello. He first tried his hand at electric bass when

Phoenix

were being put together. He took to it like a duck to water and brought all kinds of interesting new ideas to the bass line. He has the added advantage of fully understanding those five lines with the dots on!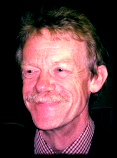 On Drums:
Paul Sadler

- Paul joined Phoenix in November 2011 bringing 15 years of gigging experience in various cover bands in and around Exeter. With drumming influences from The Doors to the Foo Fighters via

Iceland

's Sugarcubes, Paul enters stage from the rockier side of the road. Don't ever ask him about Captain Beefheart and His Magic Band though; you'll never get away!